Snow Alert must interrupt this tutorial!
This was 24 hours ago
And this is what we woke up to this morning....
(sorry these are straight off the camera, no editing)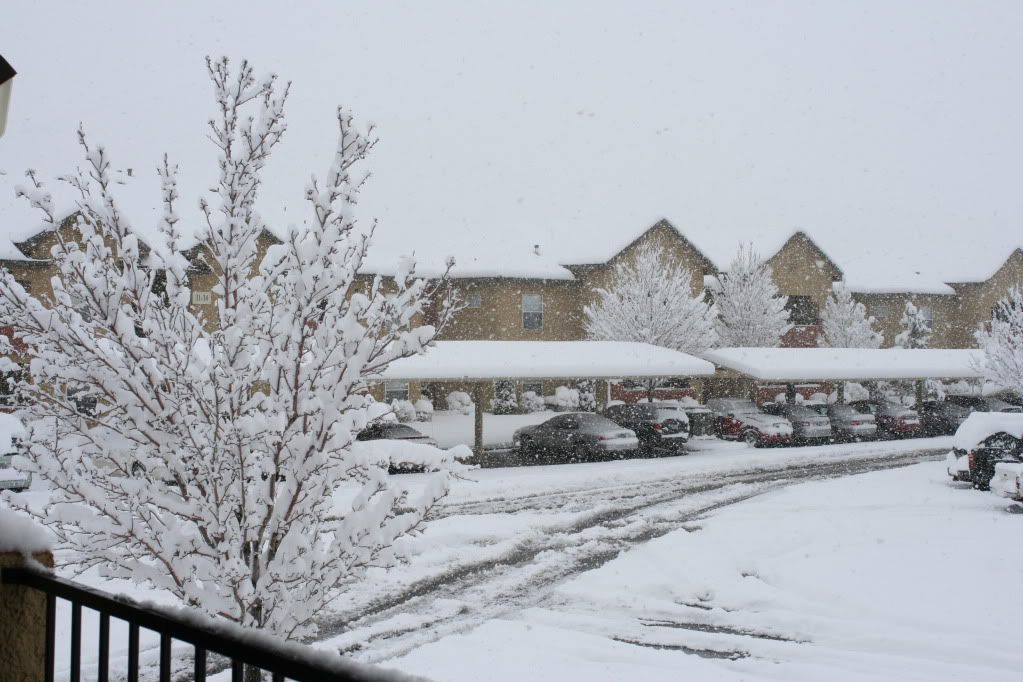 Crazy NV weather! :)
okay... now back to our regularly programed blogging...
As I have been exploring more and more into the
hybrid
world of
digital
scrapbooking, a couple people have been asking for some
tutorials
on projects. I don't feel like I am the best at tutorials but I will sure give it a
shot!
:)
As I have been searching the web lately I have been very
inspired
by
art journals
. They are a visual way of expressing you
feelings
, what is going on in your life or just plain ole'
simple
snapshot of your day. They usually involve some assortment of mixed media, which is always fun to dive into!
For my project I used an 8x8 canvas,
acrylic
paint,
gesso
, sharpies,
modge podge
, and some digital products from my
favorite
store
THE LILYPAD!
I am not the type of artist that can just sit down and
create
, wherever the paint brush leads. I usually think about my
project
before hand and have a clear
vision
of the direction I want to take. Although if the project takes a turn during the creation process that is okay too!
This hasn't been the easiest couple of months for our little family but we have all really embraced this little song to help cheer us up.
So that is the title of this piece
P.S. Please excuse the poor lighting.... I had to wait until the girls went to bed for this one! :)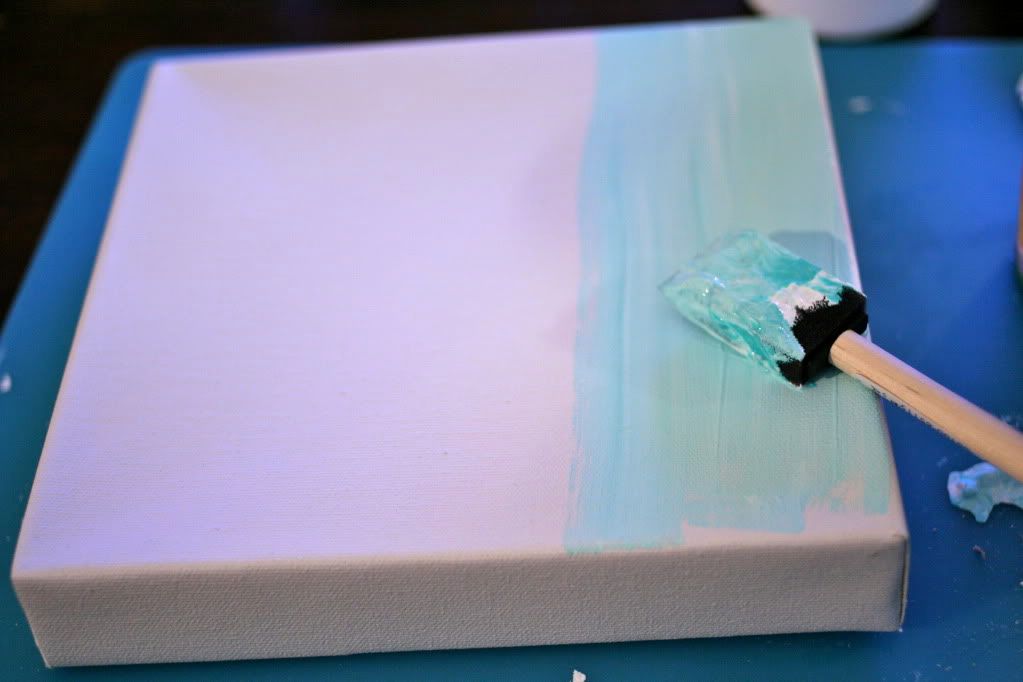 I applied a color wash of acrylic paint/gesso to help seal the canvas and create a smooth surface.
While I waited for that to dry I cut out the digital products I planned on using for this kit.
* I usually drag all the items I want in pages and size them in there. I find this easier than using photoshop elements, and I can fit it all on one page.*
I then applied another layer of gesso to create a white space for my lyrics. The gesso acts as a primer and I only needed one layer to cover the teal on the bottom. I also added a bit more color to the sides for depth.
Next I wrote the lyrics from my inspiration in the middle. For this I used my trusty sharpie. I find that the sharpie works better on the gesso than on the regular acrylic paint.
I then began to apply my digital products. I used modge podge to apply them. They usually will wrinkle up a bit. I just smooth them out as they dry a bit more.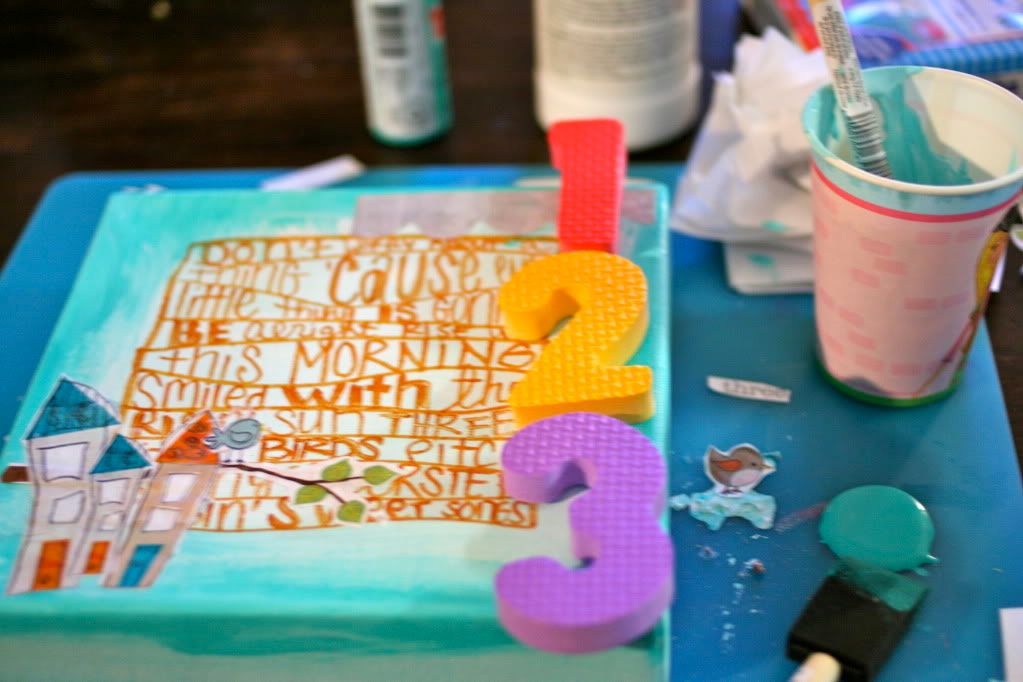 I am too cheap to buy actual stamps so I used puzzles from the dollar store! :)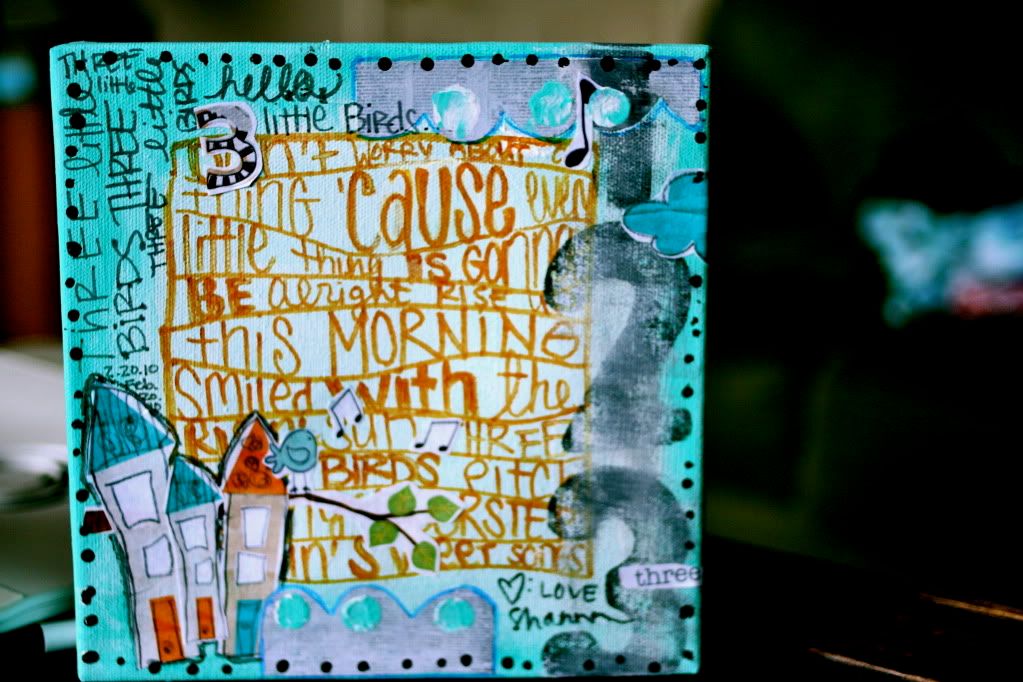 After some smearing, glueing, & doodling I think I am done! :)
I had a
TON
of fun with this little project and did it all while my
husband
watched
HEROS!
Here are the links to the goodies I used over at the PAD! :)
Thank

you! Have

fun

creating

!