My hunny took this and I had to steal it because it just makes me smile every time I look at it. What a ham she is. Where does she get it?
First I wanted to thank Sarah for being featured last week and being so kind as to offer up 5 free wipes (on their next $20+ order)to one luck winner! That LUCKY winner is.............. drum roll please............Elizabeth!!!!! Congrats I will email you! ;)
I am super excited about this weeks WAHM! From the moment I entered into the cloth diapering world I heard raves and adoration for all things PB&E. I have never had the pleasure of owning any product from Amy of
Peanutbutter & Ellie
but I have recently gotten the chance to work with her on a fun logo project and let me just tell you.. shes a sweetie pie! But with a name like Peanubutter & Ellie what else would you expect?

Amy is best known for her bamboo preflats. PB&E actually coined the term preflats in the hopes of coming up with a modern twist on the prefold and flat. Mission accomplished people now stock her store in hopes of being one of the lucky ones to score this "squishy goodness".
In the couple months I have been cloth diapering I have yet to pick up any PB&E goodies so I had to go in search of raves and reviews, let me tell you that wasn't very hard to find. Here is what some of the lovely ladies at
diaperswappers
had to say!
"We use several of Amy's flats, in both the old style and new style Ava fleece and the Grae shorts, and they are the softest, thickest, and most absorbent preflats that dd owns! Amy's customer service is wonderful and her communication during custom orders is friendly and open. She has a warmth and sense of humour that makes it enjoyable to work with her, or even just chat when she hangs around internet forums. I especially like that she is very supportive of, and kind to, other wahms!"
- Spirit Elf (screen name)
"PeanutButter&Ellie ROCKS!

Upon entering the cloth diapering world, I spent many hours researching qualified WAHMs to do business with. In my quest to find the "perfect WAHM", I discovered Peanutbutter& Ellie on Hyenacart and have been in cloth diapering bliss every since.

As a mother, it is important to find the best product for your little one, have one's items arrive in a timely manner and have a positive customer service experience. Without a doubt, PB&E earns an A++ in all of the above categories.

For me, aside from great products, It is imperative to feel that the WAHMs are competent about their products AND are willing to go the extra mile for their customers. Whether the "extra mile" means assisting with a plethora of questions, aiding a mama who is indecisive or guiding an unaware customer about the many choices available, *raises hand blushing*, I want to know that my needs come first. PB&E is always attentive, strives to do whatever needed to assure customer satisfaction and is willing to assist in any way!

PB&E's impeccable products and stellar customer service make the company stand alone compared to others. Amy's pride in craftsmanship and dedication to making sure ALL mommies and babies are happy will keep THIS mama coming back for more"
- Javamama (screen name)
Thanks ladies!- A couple fun questions Amy was so kind to answer! :)
Describe your work in

6

words.
Squishy bamboo goodness with a side of wool.

Please link us up to your

5

favorite WAHM stores besides yours!
Necessitae
Sustainablebabyish
Sugarlump Boutique
Bagshot Row Bamboo
Woolybottoms
Thanks Amy I just got lost in those beautiful stores! LOL :)
What are

4

things people might be surprised to know about you?
I'm a redhead, have 6 kids, I own
JournalModiste
and used to design children's clothes (and am hoping to get back in it)!
Can you show us

3

colors that best represent the PB&E line?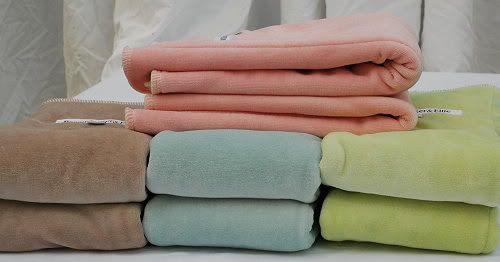 (I know there's 4 there but I couldn't find a pic with just three)

Tell me

2

tips you would give to anyone wanting to be a WAHM?
Well, be unique! Don't just take an existing product and tweak it a little but find out a need and fill it. And have fun! You have to love what you're doing to combat those days when you want to give up.

What is the

1

thing that inspires you the most?

The desire to be a good and Godly example to my daughters (and son). I fall short of this so much but I hope they see that I love being at home with them, spending time with them, teaching them in school as well as in life.
I love this answer Amy because so many of us can relate! :)
Are there any new and exciting things coming up for PB&E?
We're introducing our wool Play All Day longies for the fall in girl and boy styles. There won't be many of them as I'm so busy making the preflats, lol but I'll try.
Thank you so much Amy! I can not tell you enough what a pleasure it is working with you!

Now attention to my lucky duck readers! You will never believe what Amy is offering up to ONE of you!!!! A set of 2 natural Grae's or Molly's (you pick size and serging color) WAHOOOOOOOOOOOOOOOOO!!!!!!!! Can you believe that? So if you would like to be entered just leave your name and email address in the comments section! One per household please! ;)
THank you again!