Hooray!!!!!!!!!!!!!!!! Thank you all for the encouraging words to Amber last week. I have had a TON of emails and PMs encouraging giving the WAHM's the LOVE they deserve!!
Okay I won't make you wait to much longer, its time to see who got the
$5 coupon to Amber's MUDSHRIMPS HC STORE!! drum roll please....................................CONGRATS to Jennie I will email you with the details!
;) Thank you to everyone who participated and I encourage you all to enter this week!!!
Thank you also to Amber for all the sweet comments and for being my first featured WAHM!
Yep you guessed it I am featuring another one of MY favorite WAHMS. Some may say SELFISH, to them I say NO WAY if you haven't met this WAHM goodies yet you will THANK me later!
I can thank this mama for my love affair with cloth wipes. She has the largest rainbow of dyed bamboo, sherpa, and terry I have seen! Her flannel selection is just so much fun to browse. She makes more then just cloth wipes though you can order a ton of things from unpaper towels,
family cloth
, burp cloths and facial wipes-Es just to name a few!, This WAHM's attention to detail is unmatched. On top of all this she has to be one of the sweetest mom's in town!
Here are some of the yummy goodies we have from her...
Who is this I am talking about? If you have not guessed yet its Sarah! From
Eli's Wipe-Es
, and here are some fun tid-bits to get to know her a little better!
Here she is with her ADORABLE family! The little guy is the famous "E" of Eli's Wipe-E's!

Describe your work in

words
.
Fun Squishy Soft Pretty Precise Bum-wipes

Please link us up to your

favorite WAHM stores besides yours! :)
Middle Earth Diaper
Pot Bellied Pig
Woolen Wishes
Ewe Need It
LOL Sarah must have gotten busy with her wipes because she forgot the last one! ;)

What are
favorite projects you have ever worked on?
Kind of a hard one as I primarily make wipes. I did make some dance outfits for my girls and this year I got talked into making one costume for my oldest daughter. She's in competitive dance, so they're quite elaborate. So we'll see how I do :)

I see you are into FABRIC as well can you show us
fabrics that best represent your work?
I love dying fabric, it's so much fun to start with someone that everyone else has and make it bright, fun and original. My girls love helping me dye. My oldest wrote on her kindergarten homework her favorite thing to do with Mommy is "watch her die" Yes, spelled just like that.
I think my wide assortment of flannels, dyed sherpa and bamboo velours best represents my work.

Tell me

tips you would give to anyone wanting to be a WAHM?
Keep your product quality consistent. Don't send out something you wouldn't use yourself in hopes the customer won't notice.
And be friendly, not just to customers but also to fellow WAHM's.

What is the

thing that inspires you the most?
All of my kids. My sweet Eli, he's always so happy, I can have a really bum night where my serger is acting up and I spend so much time remaking things. I go upstairs and he's always got a smile and giggle for me. And my girly Kaitlyn and Genavieve. They're so much fun and so into my sewing. They love going to the fabric store, helping me find fabrics, and wash/dye material. My oldest is already begging me to get her a sewing machine when she turns 7 so she can sew wipes like Mommy. How inspiring is that? :)

Thank you so much Sarah is there anything exciting or NEW coming up in you business you want to share?
I have been asked to join a congo! I'm not sure if we are releasing the domain and info yet, but keep watching
ds
as we definitely have a great group together.
Thank you again Sarah! Now her products are very popular so be prepared to wait (currently about a 4 week turn around) but worth every moment!! As I told her GREAT things are worth waiting for and let me tell you, you will NEVER regret a purchase you make with Sarah!
Eli's Wipe-Es is kind enough to offer one of my readers FIVE free wipes on your NEXT $20+ order!! This is an AMAZING offer so if you want to be entered to win this please

leave a comment along with your email address

in the comments section! THANK YOU!
And don't worry some more summer pictures as promised!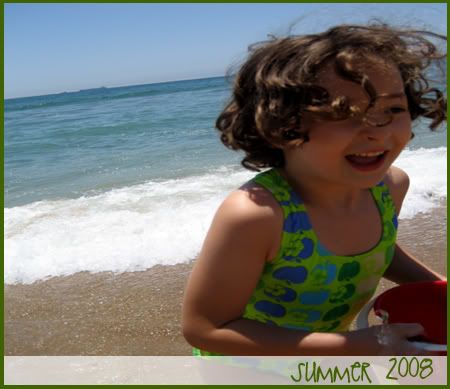 Thank you for stopping by! See you next Wednesday!