ROCHELLE and I TIED for first!!!!!!!!!!!!!!
We are so happy we were work out buddies and became SUPER close friends through this competition, so we couldn't be happier to finish this TOGETHER!!So the competition is over.
3 months and 38 lbs lighter!!!
We ended the competition a c0uple weeks shy of our 20 weeks. But we are all very happy with the results. I am by NO MEANS done! I still want to lose an additional 20-30 lbs to be at my ideal weight but I am very happy with the results so far. Here are my before and DURING (since I am not done can't put after!) pictures, as promised!!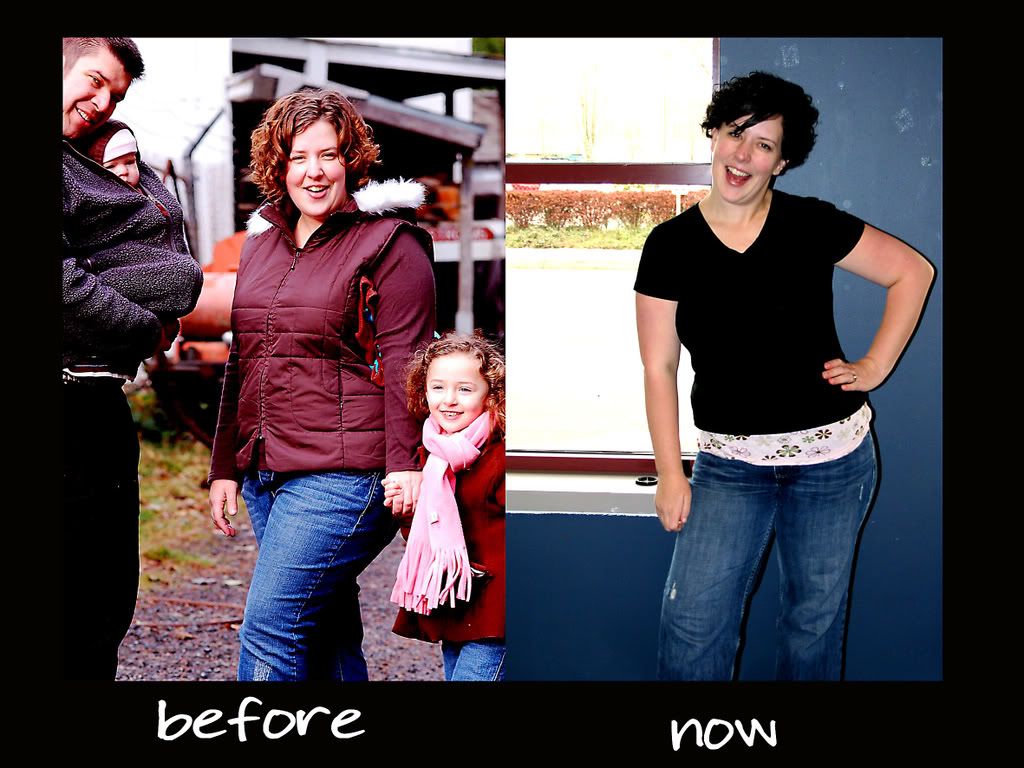 Here is ROCHELLE, she is the true winner, since she started 30 lbs lighter then I did her % is actually higher then mine. Told ya girl, we should have gone my % you would have won by a landslide!! ANywho I put BEFORE and AFTER on her weight loss because she is essentially @ goal, just hopes to tone up a bit! :)
I couldnt have done it without Rochelle she encouraged me every step of the way, there aren't words to express how much I appreciate her!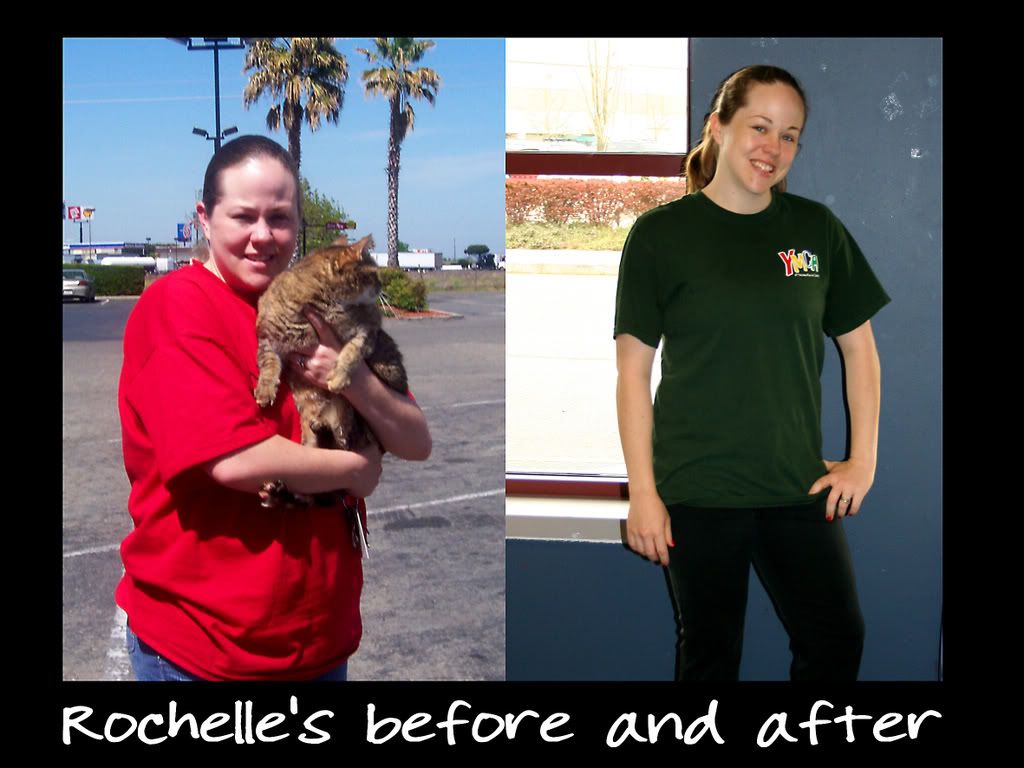 WE are going to share the money (the person who lost the most lbs got the pot!) and we are going to purchase cycling shoes to continue in our efforts for a healthier life style!
To show exactly how much of a life style this has been... here is our SPLURGE meal after our final weigh in!!!! LOL (3 months ago that would have been a hamburger and fries!)
Veggie Chips and Salmon Salad!