Hiya all!
We have made it to NV safe and sound. I have to tell you I never pictured myself living here, but its BEAUTIFUL!!!!!! But most of all,.... we love the people. Everyone here has been so welcoming. AMAZING!
My next WAHM featured is AH MA ZA ZING herself! Right before I moved from the Tacoma area I was lucky enough to meet up with Amy (I think I have a thing for Amy's?) of
Domestic Miracles
.. Before our meeting I *HAD* to buy one of her adorable diapers (what? RESEARCH PURPOSES people!), the only large diaper she had in stock at the moment was and adorable HIPPO diaper, it was meant to be we collect hippos in this house! We met at Starbucks to talk diapers and just laugh. She is one amazing person. Her two children are so adorable I wanted to scoop them up and bring them with me. It was just an overall wonderful experience!!!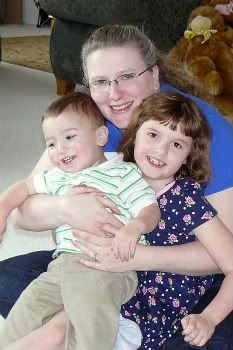 Isn't she beautiful!?

Describe your work in

6

words.
Absorbant cute fitteds - Made with Love

Please link us up to your

5

favorite WAHM stores besides yours!
Muttaqin Baby
Sarah's Baby Boutique
The Diaper Drive Thru
Ewe Need It
Baby Bear Diapers
What are

4

things people might be surprised to know about you?
I love to eat at McDonalds
We're homeschooling our daughter for the first time this year
I'm scared to death of spiders (like jumping on the couch screaming scared)
I love to sing and I sing on the praise team at my church

Can you show us 3 of your favorite prints?
Spaceships
Firetrucks
Monkeys and Bananas
Tell me

2

tips you would give to anyone wanting to be a WAHM?
1. Believe in yourself and your product. Because there will be a lot of times when you will be the only one who does.
2. It's all about one sale at a time. Celebrate every single sale.


What is the

1

thing that inspires you the most?
Watching other WAHM's achieve their dreams. I love to see other moms succeed with their visions and this inspires me to keep going, keep making contacts, keeping believing in myself and MY dream.

Are there any new and exciting things coming up for Domestic Miracles?
Several people have told me that the thighs on these diapers are a little tight. So, I'm working on a 'bikini cut' version that will fit the chunkier thighed baby a little better. :)
THANK you so much Amy for taking the time and giving your heart! You amaze me.
You will NOT believe Amy's generosity!!!! Amy is offering
ALL
my readers 10% instock good until the end of the year!!!! Just use
CODE:WAHM Wednesday
@ her store!!
This is good until the end of the year! Please leave a comment thanking Amy and showing her some LOVE!!!!