Wow I havent posted pages in a while. Well *I* think I am starting to get the hang of this!! My pages seem to have more depth to them now, which is a good thing!! So let me know what YOU think!!!
This one was a challenge in my group on myspace.(Yes its an official addiction when you "join" a group, I KNOW I KNOW!!!) The challenge was to use lyrics from a song. I chose "In my daughters eyes" by Martina McBride.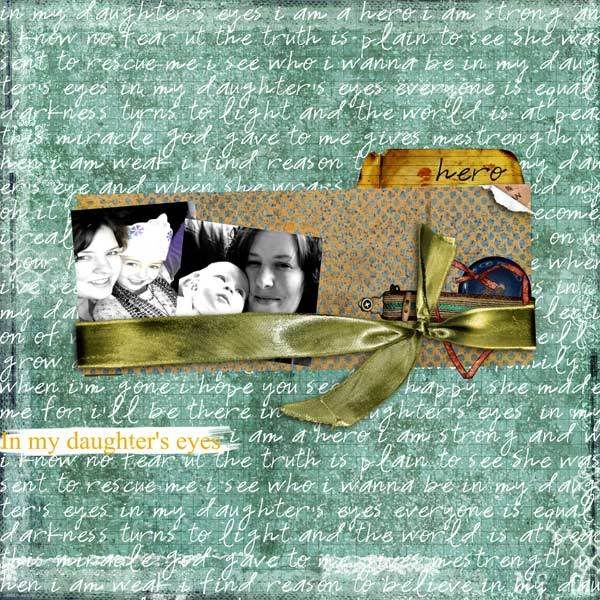 Well I wont bore you 2 much more... those are just the most recent!! Have a great day!