Hiya everyone! Back again! Thank you for being so patient with me as we get settled in here. For anyone that knows me I mean KNOWS me KNOWS me, they KNOW it takes months for me to get in the groove once we move. Plus it doesn't help that Addison has decided the computer is EVIL and will not let me go near it. So shhhhhhhhhh shes napping right now while I get some computer work done! :)
Here are some pictures of the girls on Halloween. Jaden is Dorothy from the Wizard of Oz and Addison is a boy, I mean the Scarecrow! They had so much fun! We all loved watching Addison being fascinated by the whole idea!
These pictures were taken at the Trunk or Treat they hold at our church, they got a TON of candy in like 10 minutes flat!
Then we headed over to Shannon's house for a party! The kids, and the adults all had a WONDERFUL time! Thanks Shannon!!!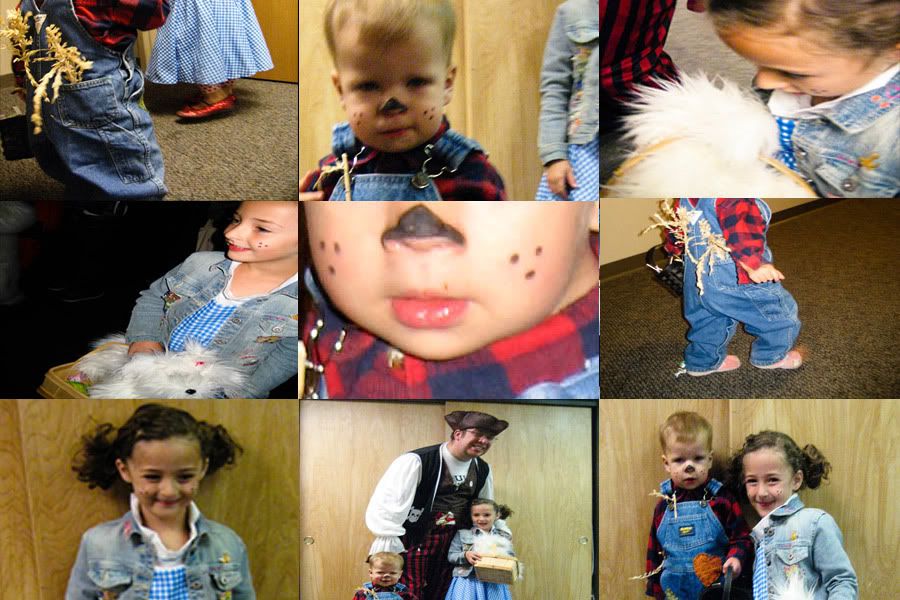 p.s. sorry these pictures aren't amazing! My point and shoot was having a hay day! I will email the Grammies pictures for print is anyone else wants them just let me know! :)