PLEASE
forgive me! I have been awful! AWFUL! I have something to confess!
I haven't written THANK YOU NOTES this year!!!! What has happened?! Everytime I sit down to write them I just get OVERWHELMED because I haven't written them in so long I need to write 10034493328 of them to catch up! I know if everyone had such problems uh?! So I promise to be better at them from THIS point forward!!!! THANK YOU to everyone for loving us so much and SPOILING us rotten!
Now for some updates!
Jaden is doing well! She is AN AMAZING swimmer now and has lost her 2nd tooth! (layout to be posted 4/25! So stay tuned!)
Addy said "DADA" yesterday to J but refuses to say it in front of me. She is also standing on her own!
J got a motorcycle and is super excited! (photos to come!)
I am doing well! I have ONE more week in the weight loss competition @ work.
I have lost 32 lbs. I will post before and after pictures along with IF I WON or not next Friday! :) I still have some weight to lose but this gave me a great start!
Tons of new layouts since my last post. For those of you interested check out
my gallery
!
Here are some pics of the girls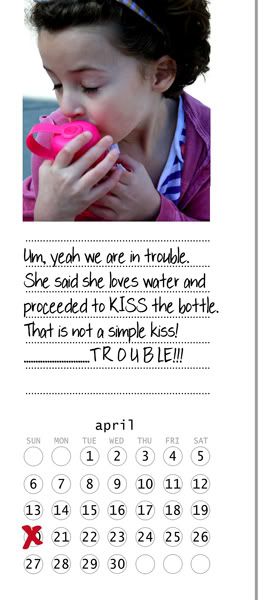 and my favorite from the zoo visit. Both the girls looking into the shark tank!